YOU and US.  Together We Can Change the Health of America.
It's true.  You're thinking, "Us and students from CSUN??"  Yes!  Please take a few minutes to understand how important you are to this effort.  Worldwide, lack of exercise is the 4th leading cause of death.  80% of the population does not exercise enough.  86 million people are pre-diabetic. Falls are the second leading cause of accidental deaths worldwide.  Adults older than 65 years of age suffer the greatest number of fatal falls.  Nearly 40% of Americans are obese but Latinas (50.6%) and African American women (54.8%) rates exceed their male counterparts.  Does this sound like EVERYTHING and EVERYBODY we work with in 3 WINS Fitness?  And, it's free!  We have been running programs for 7 years.  WE ARE THE BEST KEPT SECRET but you are going to help us show EVERYONE what we are doing.  How?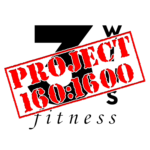 Our goal is to have our 16 locations staffed by 160 students guiding 1600 participants (you and your friends) in 3 WINS Fitness programming to show America that we can be a FREE solution for the health of the United States.  These 1600 participants need to attend regularly so COMMITMENT!  Are you at a location with 25 participants?  Bring 4 friends and we'll hit our 100 participant goal for your location.  MORE IS BETTER! If you have 80 participants, get us to 160!  That's how EASY it's going to be.  We all have to do our part!!  We'll be working the community to add new participants too! People don't know about our solution to physical inactivity, greater fitness, falls prevention, obesity, and diabetes prevention.  With our 1600 . . . this is how we're going to show them.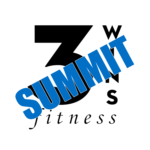 In February, we are going to collect fitness data on the 1600 participants WE are going to recruit (100+ per location).   We're going to help everyone get stronger, lose weight, and improve their quality of life!  We are hosting the 3 WINS Fitness Summit in mid-April. Invited will be public health officials, university, and park/rec leaders from across the country to COME AND WITNESS Project 160:1600.  It's one thing to see 100 participants at one location and think that's nice.  BUT it's a WHOLE DIFFERENT UNDERSTANDING when we bring our 1600 to one location and that is OUR PLAN.  It is at that WOW!!! moment that people will understand the capacity 3 WINS Fitness has to change community health and the health of our country.  With replication in 700+ Kinesiology departments across the country, WE CAN MAKE A DIFFERENCE!  Together WE CAN CHANGE THE HEALTH OF AMERICA.  Our reputation rides on our success. Help us make Project 160:1600 happen.  BE THE DIFFERENCE.  We can be even BIGGER!